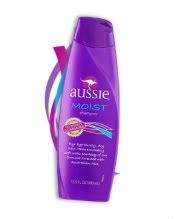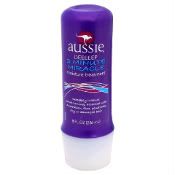 It's winter time, and the air is dry. This will most likely result in dry hair. The moisture needs to be put back into the hair and two excellent products are Aussie Moist Shampoo and Aussie 3 Minute Deeeep Conditioner.
The shampoo claims to:
Cleans and quenches thirsty hair
Leaves hair moisturizes and healthy
Contains natural Australian ingredients
The shampoo leaves the hair feeling clean yet moisturized and touchably soft. A lot of shampoos feel like the moisture and natural oils are being stripped out of the hair, but not Aussie Moist. This is an excellent product and I definitely reccomend.
The Deeeep Conditioner claims to:
Deeply intense conditioning
Penetrates dry or damaged hair
This conditioner was EXCELLENT. I used it with heat and my hair was so soft; I could comb through my hair easily and my ends felt quite conditioned which is very hard for me to attain.
Overall both products are worth buying the shampoo and conditioner are both 3.49 at Walgreens which is unbelievable especially for the quality of the product!
Toodles,
Michelle